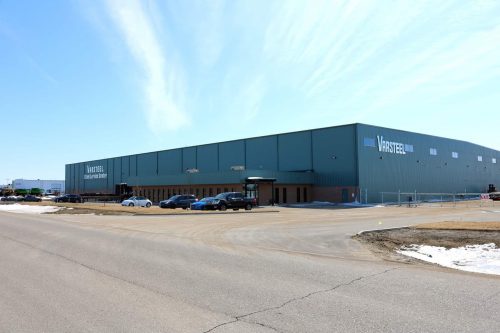 Varsteel Ltd., a major steel and pipe service center and metal processor with over 30 locations in Western Canada and the United States, has completed construction on their new steel service center and is operational on site!
This new high-profile location at 30 Capital Circle, Saskatoon, Saskatchewan, is located within Phase 2 of BizHub Industrial Park, with direct access and exposure to Highway 16.
Varsteel announced that this new 133,000 square foot steel service center warehouse and metals processing center would feature: four building drive through lanes, double hook overhead cranes and the ability to store all of their inventory inside.